Paul hamm was born 24th september 1982 in washburn and now lives in columbus paul became the first us man to become world all around champion in 2003 and won the all around olympic title in 2004 paul has done it all in the sports of gymnastics and was training for more gold in 2008 befor he had an injury.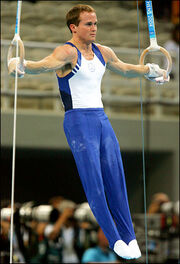 Ad blocker interference detected!
Wikia is a free-to-use site that makes money from advertising. We have a modified experience for viewers using ad blockers

Wikia is not accessible if you've made further modifications. Remove the custom ad blocker rule(s) and the page will load as expected.